Our Staff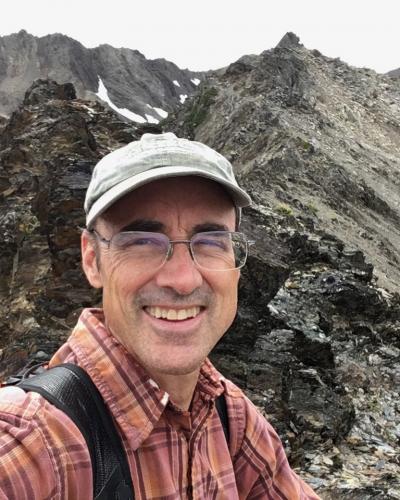 Peter Bahls, Executive Director
Phone: 360-821-9566 Click HERE to send an email to Peter
Peter Bahls is a co-founder of Northwest Watershed Institute and has served as the organization's Executive Director since the organization's inception in 2001. He completed an M.S. in Fisheries Science and Aquatic Ecology from Oregon State University and has over 20 years experience in conservation biology and management, from tracking ants in Panama to brown bears on Kodiak Island. Prior to working for NWI, he worked as Senior Fish Biologist for David Evans and Associates, Inc. in Portland, Oregon and as the Port Gamble S'Klallam Tribe's Habitat Biologist for the Hood Canal region, including Tarboo Creek. In 2009, Peter received the National Wetlands Award and the Eleanor Stopps Environmental Leadership Award for conservation achievements in the Tarboo watershed.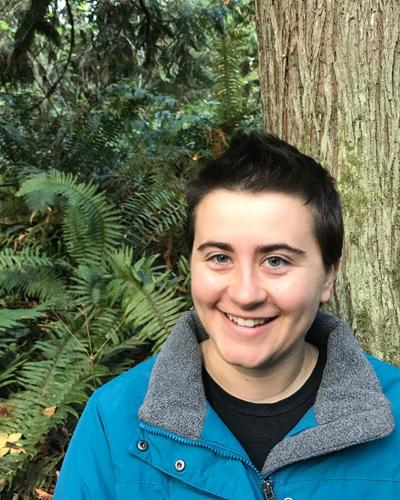 Megan Brookens, Education And Outreach Director
Click HERE to send an email to Megan
Megan Brookens has worked in a variety of outdoor and experiential education settings with a passion for fostering student leadership to address environmental issues. She completed her B.A. in Urban Studies from the University of Pennsylvania, focusing on education and the environment. Megan has supported community-led efforts to protect and restore our environment from native plant education and volunteer coordination with Repair the World in Philadelphia to advocacy and research with communities affected by mines, dams, and chemical agriculture in Thailand. She enjoys spending her free time by the water as well as volunteering with the Tri-Area Food Bank and Jefferson Search and Rescue.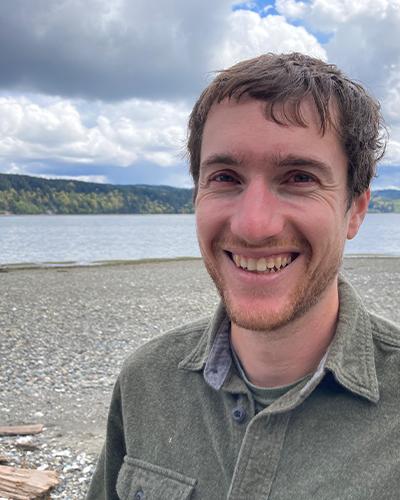 Wesley Meyers, Stewardship Director
Click HERE to send an email to Wesley
Wesley Meyers is a botanist with a decade of experience in environmental restoration and data collection for scientific research. He completed a B.A. in Biology from Whitworth University in Spokane, WA in 2012 and has gone on to work for non-profit land trusts, universities, state parks, U.S.G.S, and The National Park Service. Wesley began working for NWI in 2017 and joined the full-time staff as Stewardship Director in 2022.
Robin Enge, Administrative Assistant
Robin grew up in Port Townsend, spending summers with their parents trolling and gillnetting in Southeast Alaska. They are delighted to apply their bookkeeping and administrative skills to helping Northwest Watershed Institute with their salmon and habitat restoration mission. They also assist other local businesses as a freelance bookkeeper. They enjoy gardening, sustainably fishing and foraging, and being in, on, and around the ocean.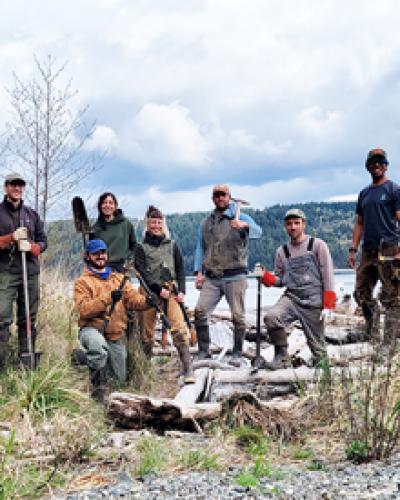 Field Crew
NWI employs a field crew for assistance with a variety of restoration and assessment projects, including tree planting in the winter, monitoring and maintaining young plantings in the summer, and fish and habitat surveys.